Thoughts of a soul, colored by love
An incomplete collection of stuff, both official and fan-made. Presented here for archival purposes only. If any of this belongs to you and you'd like to have it taken down, just shoot me an e-mail.
Wallpapers
WinAMP skin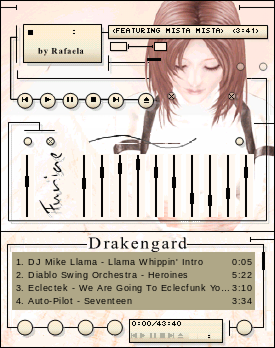 Download: here
Phone game
This was an Europe exclusive, puzzlingly enough. The versions I've tracked down either seem to be missing some of the background music, or there's something going wrong on the emulation end. You can hear some of it in this video.
"Nice, but not new." - Screenfun magazine
Stamps
(hover for sources)